Hello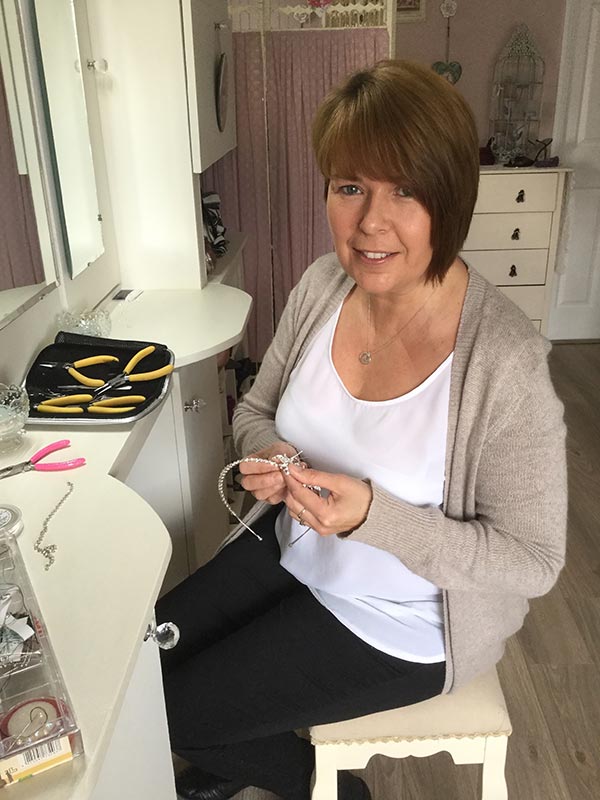 Paula working on a new side tiara design.
British designer Paula Stoddart has been creating exquisite head pieces since 2010. Working from her home and boutique in Spennymoor, Co.Durham her inspiration comes from her love of film and fashion with a personal love of the 1920's Gatsby Flapper period. Her bespoke designs reflect each individual's preferences for any era or style.
Each piece is entirely unique and created by hand using the finest pearls, Swarovski crystals, and gemstones.
For many years Paula has made jewellery as a hobby for her friends and family and more recently advanced to making Tiaras and Fascinators. her hobby soon became a passion and has resulted in the opening of her boutique. Along with her own unique designs Tiaras and Toppers boutique hires a large section of hats from other top designers and milliners.
This collection of hats for hire is complemented by a small collection of outfits to buy, perfect for any female guest attending a special occasion or event. Continuing with the vintage theme, to make any occasion extra special, a delightful selection of fine bone china tea sets are also available to hire.
Tiaras &
Hair Combs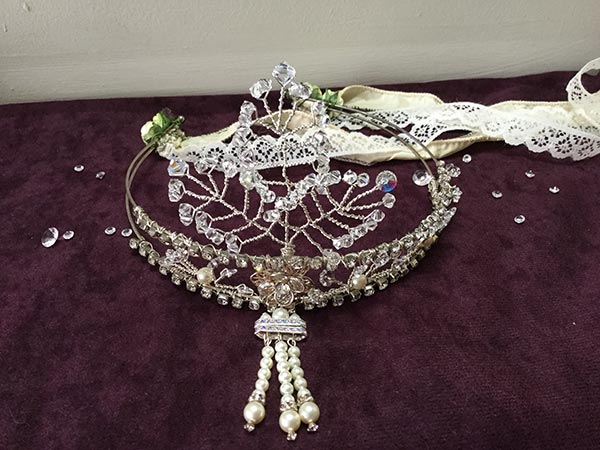 The 'Gatsby' tiara with Swarovski crystals and pearls.
Our bespoke wedding tiaras are perfect for brides looking for something a little different. Each piece is individually handmade using the finest pearls, Swarovski crystals and gemstones. So whether your looking for a classic pearl tiara or you'd like something with a bit more sparkle your sure to find the perfect head piece to complete your look.
Prices start from £15, contact Paula to arrange a visit and browse through our collection.
Hats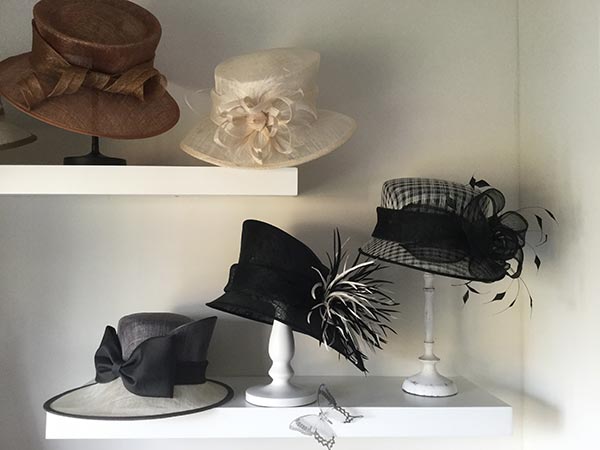 Designers hats for hire.
With a beautiful collection of designer hats in various style and many colours to choose from why not hire your hat for that day at the races or wedding. Don't go to the huge expense of buying a hat that you will wear only once for a few hours then hide it away in a box for years to come. At great prices, plus a refundable deposit, you can afford to splash out on those designer shoes and handbag by hiring instead.
Prices start from £20, contact Paula to arrange a visit and browse through our collection.
Fascinators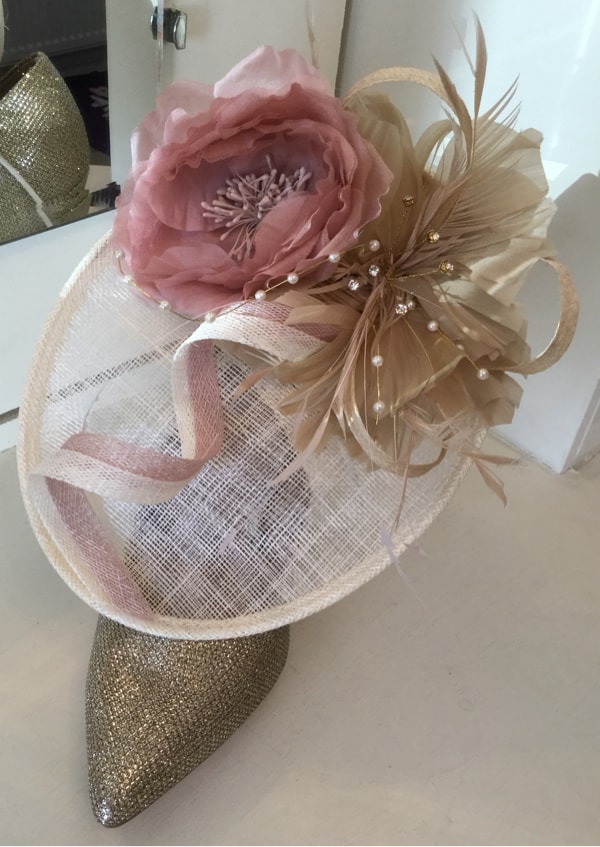 Bespoke designs for a unique and personal touch.
If your struggling to find a fascinator to match your beautiful outfit look no further that Tiaras and Toppers. Talk to Paula about all your requirements and together we will design a perfect match to complete your look.
Prices start from £15, contact Paula to arrange a visit and browse through our collection.
Outfits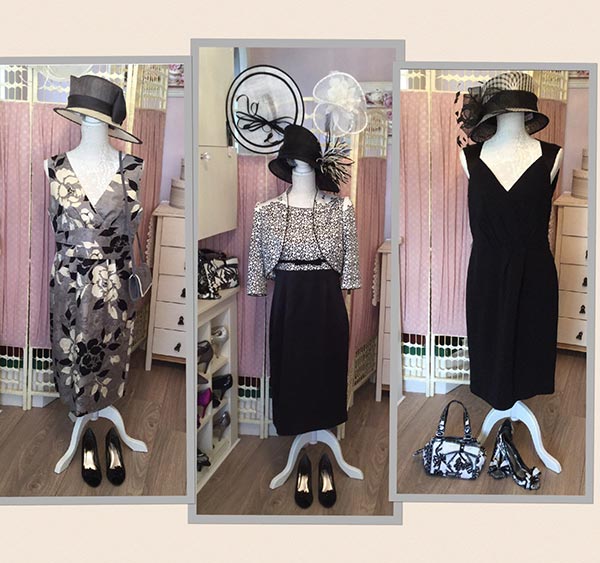 Many more colours and designs to choose from.
We also stock a selection of new and pre-loved designer outfits and dresses with a small collection of shoes and handbags too. Designer outfits at affordable prices.
Contact
43 South Court
Spennymoor
DL16 7BL
Email:
paula@tiarasandtoppers.co.uk
Telephone:
07850 430 940
01388 814 533
To book an appointment call or email on the above.
Thanks for stopping by,
Paula.